Wales Comic Con!
TUESDAY 30TH APRIL AT 8:42PM |
POSTED BY ELLE BOUND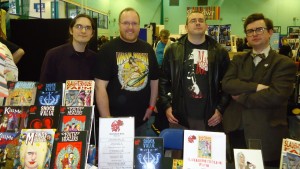 Hellbound Media had a great time at Wales Comic Con in Wrexham on Sunday. A very successful launch for Slaughterhouse Farm and our busiest con to date. Thanks to everyone who stopped at our table to chat or to pick up a comic.
Special thanks to Sian Davies, Ryan Kift, Arfon Jones, Beth Jones, AJ Ballard and Amy Adams.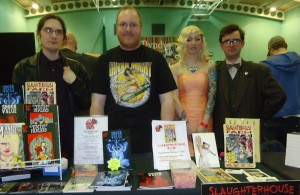 ---