By Series
---
By Release Date
---
By Writer
---
By Artist
---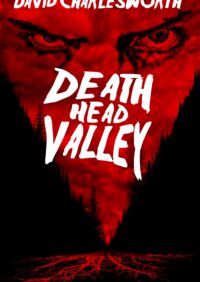 £5.00

DEATH HEAD VALLEY (NOVELLA)
---
Description
You bought a dream house on Elm Street.
You celebrated Halloween in Haddonfield.
You took your Summer Vacation down at Crystal Lake.
So what's next?
In the American mid-west there's a valley nestled between two dark, unscalable mountains. The valley has no official name, but the locals call it the "Death Head" on account of how it looks on the map. That, and the slew of "accidents" and disappearances that have plagued the valley since the accident at the old quarry all those years ago…
People often seek out the valley. On the surface it appears to be an idyllic camping spot with unparalleled natural beauty. But there's a force in the woods there that demands blood, and when Annie and her friends decide to have their yearly meetup there, they find themselves hunted.
AND ONE BY ONE THEY ARE SLAUGHTERED LIKE CATTLE.
DEATH HEAD VALLEY is unabashedly written to feel like a novelization of an Eighties slasher movie that was never made. The kills come thick and fast and will leave you reeling. This is extreme horror and not for the faint hearted.
Rated 18 / NC-17
Written by David Charlesworth.
Cover Art by FromTheShadowsLtd.

---
Related Comics