By Series
---
By Release Date
---
By Writer
---
By Artist
---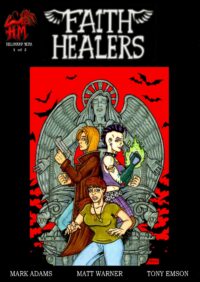 FAITH HEALERS #1
---
Description
When a young girl is found sleeping rough, covered in old scars and fading bruises, it's just another day's work for children's nurse Abi Ryan at All Saint's Hospital. But when the girl disappears overnight, apparently succumbing to her relatively minor injuries, Abi can't help but investigate.
What she discovers hurls her into a world of monsters, demons and a league of kick-ass half-angels of which she inevitably finds herself a part of.
In part one of this two-part series debut, meet Lily, Gwen and Rashme along with Abi as they fight for their lives and the lives of the ones they protect.
---
Related Comics