By Series
---
By Release Date
---
By Writer
---
By Artist
---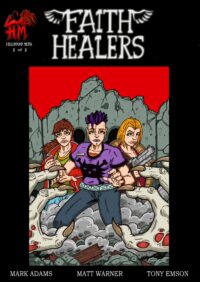 FAITH HEALERS #2
---
Description
Life used to be so normal for nurse Abi Ryan, until she found out she has the blood of an angel and ended up in a team of demon-hunters who run their own secret ward in the hospital.
But when Professor Rathbone, head of the hospital, starts taking an interest in a girl who's disappeared from the children's ward, all hell could break loose.
In the second instalment of the series, the team come face to face with demons, monsters and much more besides in their quest to re-unite the girl with her family and get them to safety.
---
Related Comics