By Series
---
By Release Date
---
By Writer
---
By Artist
---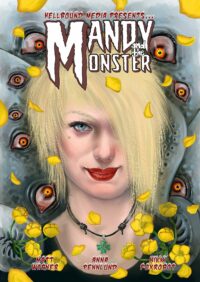 MANDY AND THE MONSTER
---
Description
Mandy, self-prescribed monster hunter and saviour to the children who can see them, gets a tip-off that there is something disturbing going on at her former primary school.
However, what she finds there is bigger, badder and downright more disgusting than anything she's faced before.
Can she save the school from something that the adults can't see?
"At its best the story art's black and white gloominess is reminiscent of horror manga godfather Junji Ito" – SFX Magazine
---
Related Comics