By Series
---
By Release Date
---
By Writer
---
By Artist
---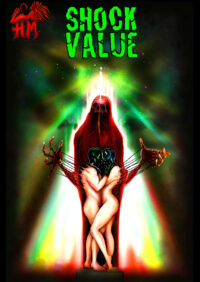 SHOCK VALUE GREEN
---
Description
More shock than ever before!
The Shock Value series returns with more stories of horror, fantasy and terror for your delectation, featuring stories by Mark Adams, Matt Warner, Jamie Lambert (Dexter's Half Dozen) and Chrissey Harrison (Great Escapes).
Illustrated by Anna Susanne, Neil McClements and David Powell (New Wasteland Fairy Tales).
Cover design by Anna Susanne. Lettering by Nikki Foxrobot.
---
Related Comics