By Series
---
By Release Date
---
By Writer
---
By Artist
---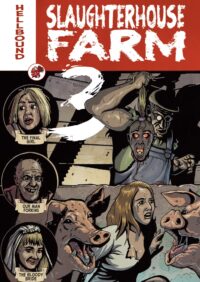 SLAUGHTERHOUSE FARM #3
---
Description
The most terrifying and disturbing trip to Slaughterhouse Farm yet!
Slaughterhouse Farm returns for its third outing as the grindhouse inspired horror comic reaches new heights of depravity and gore. Who will survive and what will be left of them?
Written by Matt Warner and AJ Ballard.
Art by Arfon Jones.
Lettering by Nikki Foxrobot.
---
Related Comics