By Series
---
By Release Date
---
By Writer
---
By Artist
---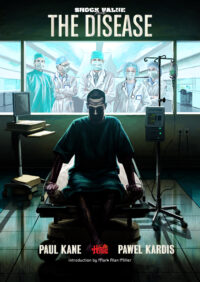 £2.00

THE DISEASE (SHOCK VALUE PRESENTS…) PDF EDITION
---
Description
Digital PDF Version.
A full colour horror comic from the award-winning author Paul Kane (Sherlock Holmes and the Servants of Hell), with stunning art by Pawel Kardis. The second in the "Shock Value presents…" series of stand alone horror comics, "The Disease" presents a psychological body-horror story that is at once both intimate and global.
36 full-colour pages.
—
Written by: Paul Kane
Art by: Pawel Kardis
Lettered by: Nikki Foxrobot

---
Related Comics